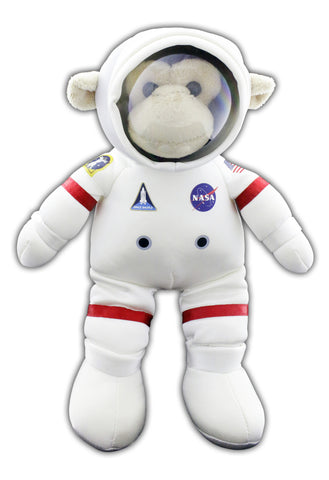 "EVA" White Plush Space Monkey
This adorable squeezable soft plush monkey is 13" tall is decorated to resemble a shuttle astronaut wearing an Extra-Vehicular Activity (EVA) space suit. These iconic white space suits were worn by NASA space shuttle specialist while performing space walks outside of the orbiter while on orbit. The helmet with clear plastic face shield is sewn into this item and is not removable. 
This item is made of all new material. Contents: Polyester Fibers, Plastic Pellets, Polyurethane Foam. Washable surface.
ASTM F963–08 safety tested appropriate for all ages.
---
We Also Recommend